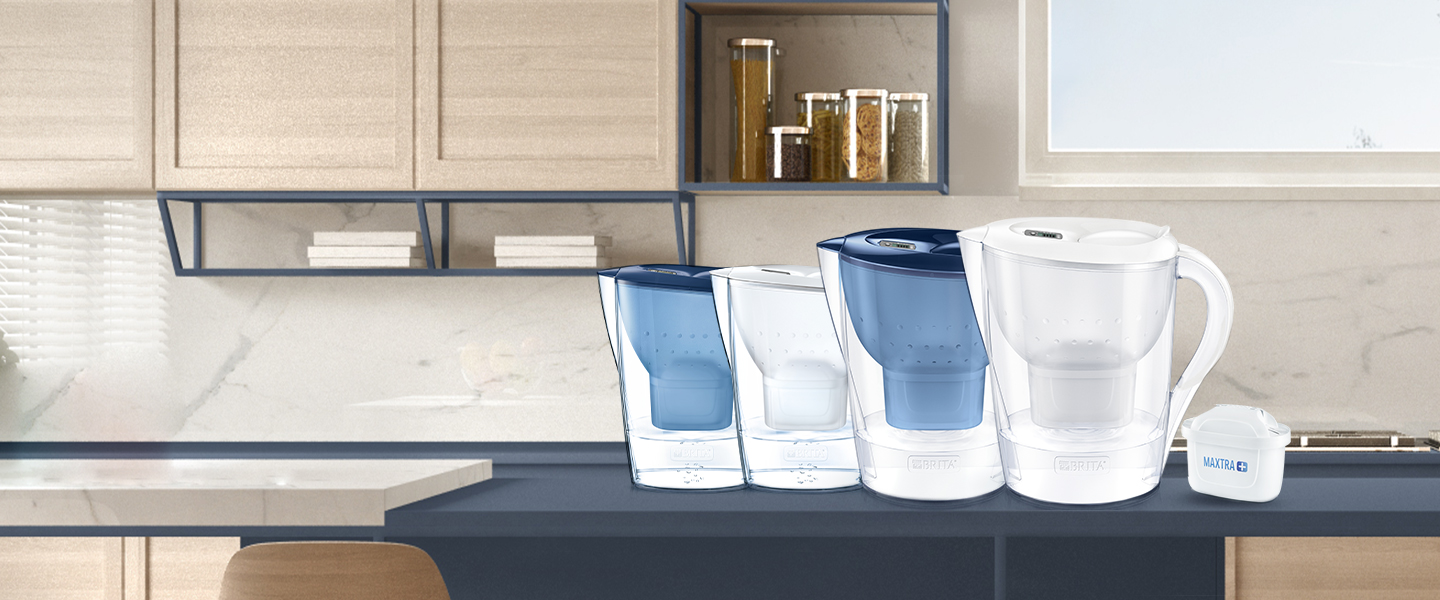 Launch of Globally Renowned BRITA Water Filter Jugs
In India
BRITA's history began in 1966 when company founder Heinz Hankammer had the great idea of optimizing mains water in a convenient & simple way. Its long-established brand BRITA has a leading position in the global water filter market across 68 other countries, carrying the legacy forward for over 50 years. 
A country with a complex drinking water condition, India as a market posed a challenge for BRITA. But with dedicated research for more than 2 years we came up with the perfect German engineered solutions for Indian local waters. Even after removing primary contaminants through primary filtration, secondary filtration is necessary to get rid of secondary contaminants which determine the colour, taste, odour of water. BRITA Marella Water Filter Jugs provide secondary water filtration ensuring the experience of fresh and better tasting water for BRITA's consumers. 
Alongside the Water Purifier range which was launched in 2019 in the Indian market, these Water Filter Jugs are dedicated to secondary filtration specifically designed for Indian consumers. 
Besides providing fresh and great tasting water for consumption, cooking and making beverages it adds to your convenience as it is portable and easily fits your fridge door. You can also carry it to picnics outdoors and it acts as a great gift item too. BRITA Marella and Marella XL effectively reduces limescale and other unwanted impurities that impair the fresh taste and smell of water. This further prolongs the longevity of your appliance as it reduces limescale build up on its surface. And that's not all! Its stylish look, a product of German design, adds to your dining area decor. 
German Engineered BRITA Water Filter Jugs have been launched on Amazon India and are now available for pan India delivery. Click here to know more